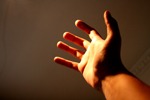 NTWF aims to develop and enhance the skills and capacity of Traveller Women, to work collectively to challenge racism and sexism and all forms of discrimination experienced by Traveller Women.
In 2008 we received funding through the White paper on voluntary activity to resource the support and training work of the organisation.
The main focus of our support and training work for the coming year is on the issue of violence against women and providing peer support opportunities for Traveller women.
New paragraph
---