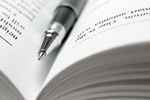 NTWF aims to raise awareness of the issues effecting Traveller women, and to work towards ensuring these issues are recognised and reflected in policy development.
Policy Sub-group
To provide direction and cohesion for the policy work in the organisation.
Terms of Reference
To provide a space for feedback from and support to NTWF policy representatives.
To provide a space for making national local link in relation to policy issues and opportunities.
To identify responses to tackle the issues.
To inform the work of the policy development worker.
Representative Work
The National Traveller Women's Forum plays a key representational role and are recognised by our members and by the state as a national representative organisation.
We represent our members at the:
---